Indoor Fixtures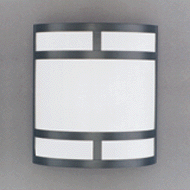 We Carry Energy-Saving Indoor Fixtures From Leading Manufacturers.
Wall fixtures
Ceiling fixtures
Sav-Elec, Inc. carries lighting fixtures in a variety of shapes, colors and styles for any setting. Whether you need industrial fixtures or distinctive lighting for your office, Sav-Elec can provide the lighting you're looking for.
Here's some information on the manufacturers we represent and the products they make: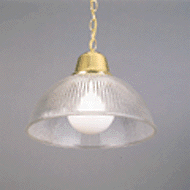 Lightway Industries
LWI manufactures a wide variety of attractive energy efficient lighting fixtures. Their product line includes interior and exterior wall and ceiling fixtures, decorative luminaries, flood, area and landscape lighting - available in compact fluorescent, high pressure sodium and metal halide. Lightway fixtures are UL listed, many suitable for Wet Locations.
All products feature a high performance, powder coat finish. Available in 100 custom colors and finishes and a wide range of lamp and ballast options.









Incon Lighting
Over the past twenty years, Incon Lighting's philosophy has been focused toward on-time delivery and outstanding customer service. This responsiveness to customers' needs and requirements has driven their success in becoming the largest manufacturer of compact fluorescent surface-mounted luminaries in the world. Emphasis on acquiring complementary companies over the last few years has permitted them to expand their product line dramatically. These acquisitions have facilitated the reduction of costs to better provide our customers with quality luminaries at competitive prices.
Energy Efficient Ceiling

Decorative Ceiling

Economy Ceiling

Impact Resistant Ceiling
Energy Efficient Sconces
Energy Efficient Wall Packs
Energy Efficient Pendants
Energy Efficient Vanity







Brownlee Lighting
Since 1977...Brownlee Lighting has been a preferred supplier of cost-effective, energy efficient lighting products designed for Hospitality, Multi-family residential and Commercial installations. Their product line includes interior and exterior ceiling and wall fixtures, bath and vanity, general outdoor, and area and security lighting.