Specialty Lighting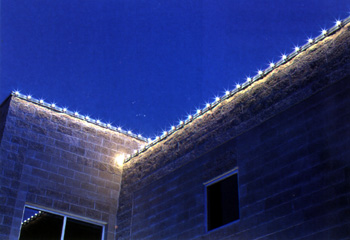 What if you had your own warehouse with a vast inventory of specialty lighting products right next door? Well, that's what you get when you work with Sav-Elec. We carry architectural and decorative lighting from National Specialty Lighting. Here are some of the products we carry:
Brite Strip™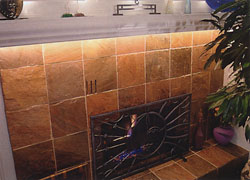 Low Voltage "Festoon" Bulb Strip
Our brightest low-voltage lighting solution
Flexible design allows unlimited applications.
Cove Reflector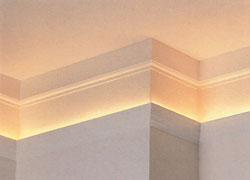 One-step solution to mounting cove molding and lighting
An aluminum extrusion in the shape of a standard cove molding, with a white gloss mounting area for the illumination system.
Light Rope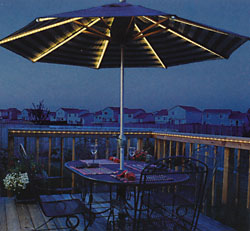 In diameters of 1/2", 3/8" and Light Rope accessories
Approximately 70% of the light output of glass neon.
Tube Light Retro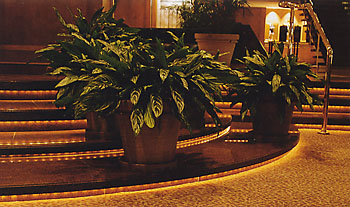 The perfect solution for virtually any floor application
Fits standard tube extrusions and conforms to tube voltage of 12U or 24U.
Task Light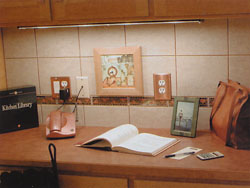 Cooler than Halogen. Brighter than fluorescent.
Easy to install. The perfect detail light fixture.
Step Light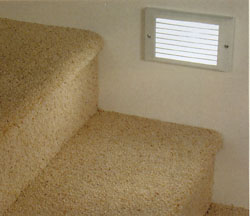 Greater light output, much greater bulb life, corrosion proof die cast aluminum design.
UL listed for wet and IC locations.
Picture Light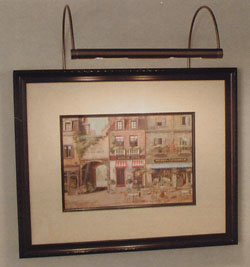 No harmful UV's, four times the bulb life, greater light output, solid brass design and construction.
Path Light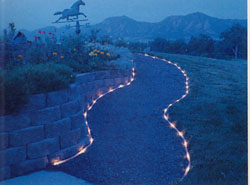 Low Voltage Lighting
The perfect solution for perimeter illumination of paths and buildings
Can be cut anywhere. If you lose a bulb, the remainder of the rope stays lit.
LED Light Rope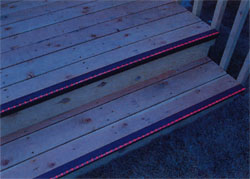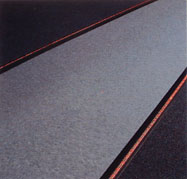 Sequential Chase Light Rope System
The only truly sequential chasing Light Rope system made.
LED life in excess of 100,000 hours.
Marquee Light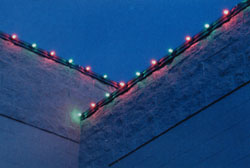 The low-cost 110V solution to marquee lighting applications.
Field Cutable for custom lengths.
Halogen Mini-Track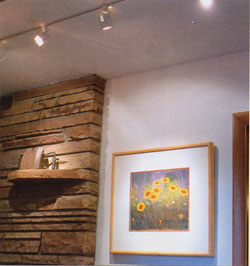 The high-tech alternative to track lighting
Simple, elegant "snap-in" fixture design allows exceptional versatility to lighting applications.
Mood-Light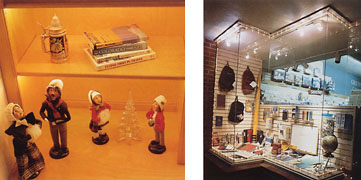 Low-Voltage Tape Lighting
Mood-Light is the only product that can be cut anywhere in both single-channel and four-channel configurations.
Galaxy Fiber Optic Systems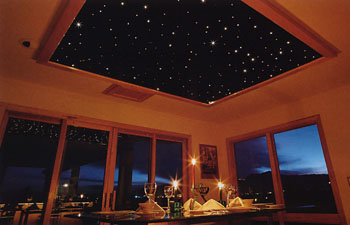 One of the most exciting architectural lighting effects made.
Ceiling and walls become alive with star points.
Lite Rail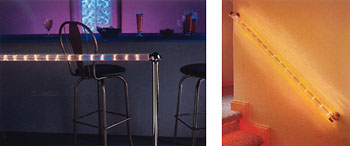 Low Voltage Lighted Hand Rail
Lite Rail makes hallways and stairways more elegant and safer.
Perfect for commercial as well as residential applications.